Well, it's been a while since I've posted anything, and there's a reason for that. I have been super busy. Nothing I can post unfortunately, but busy none the less. Between my job running the comic shop and doing some secret projects, I don't have time for my own stuff right now. I am having a blast though.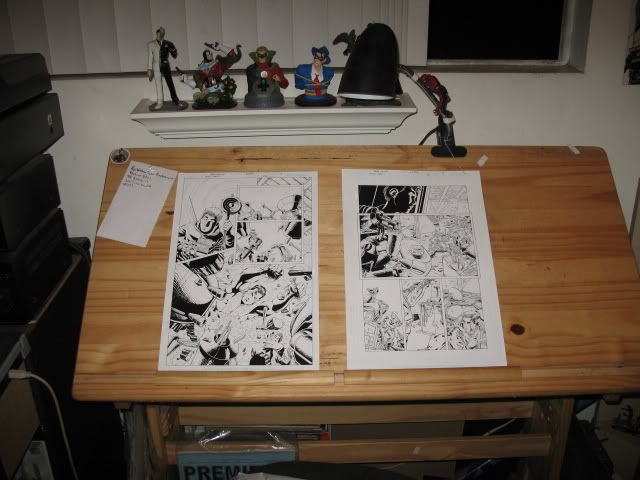 Here's a sneak peek at one of my projects.
Enough of that though.
Running a comic shop is a lot more work than you'd think. I not only have to do the ordering and help customers, but I have been getting us on TV, getting in touch with artists for signings, doing the weekly newsletter, planning sales and events, remodeling the shop, designing and implementing advertising, updating our website, planning Free Comic Book Day, and sooooo much more. But damn if this isn't the most fun I've ever had at work! And now it's time to start planning for Comic Con.
I will be done very soon with my current project and will begin posting my own work again.
Stay tuned.
- Carl